About Frozen Sunshine
Discover the story behind Frozen Sunshine. Founded by two friends with a deep connection to skin cancer and melanoma, our mission goes beyond style. With each purchase, we contribute towards the treatment of individuals in need, making a tangible difference. Explore our collection and join us in raising awareness, promoting prevention, and giving back. Together, let's shine a light on sun protection and make a positive impact.
Frozen Sunshine's Mission
Frozen Sunshine is more than just a brand; it's a purpose-driven movement rooted in our founders' personal experience with skin cancer.
Graham Fulcher and Daniel Mejia's journey with this disease ignited a passion to create something meaningful, a brand that would not only raise awareness but actively contribute to making a difference in people's lives.
With each purchase from Frozen Sunshine, you become a part of our commitment to promoting sun safety and supporting those affected by this challenging journey.
A portion of every sale is allocated towards providing much-needed skin cancer treatment to individuals in need. By choosing Frozen Sunshine, you join us in our quest to protect and empower, one purchase at a time. Explore our collection today and be a catalyst for positive change. Together, we can create a brighter and safer future for all.
Shop Now!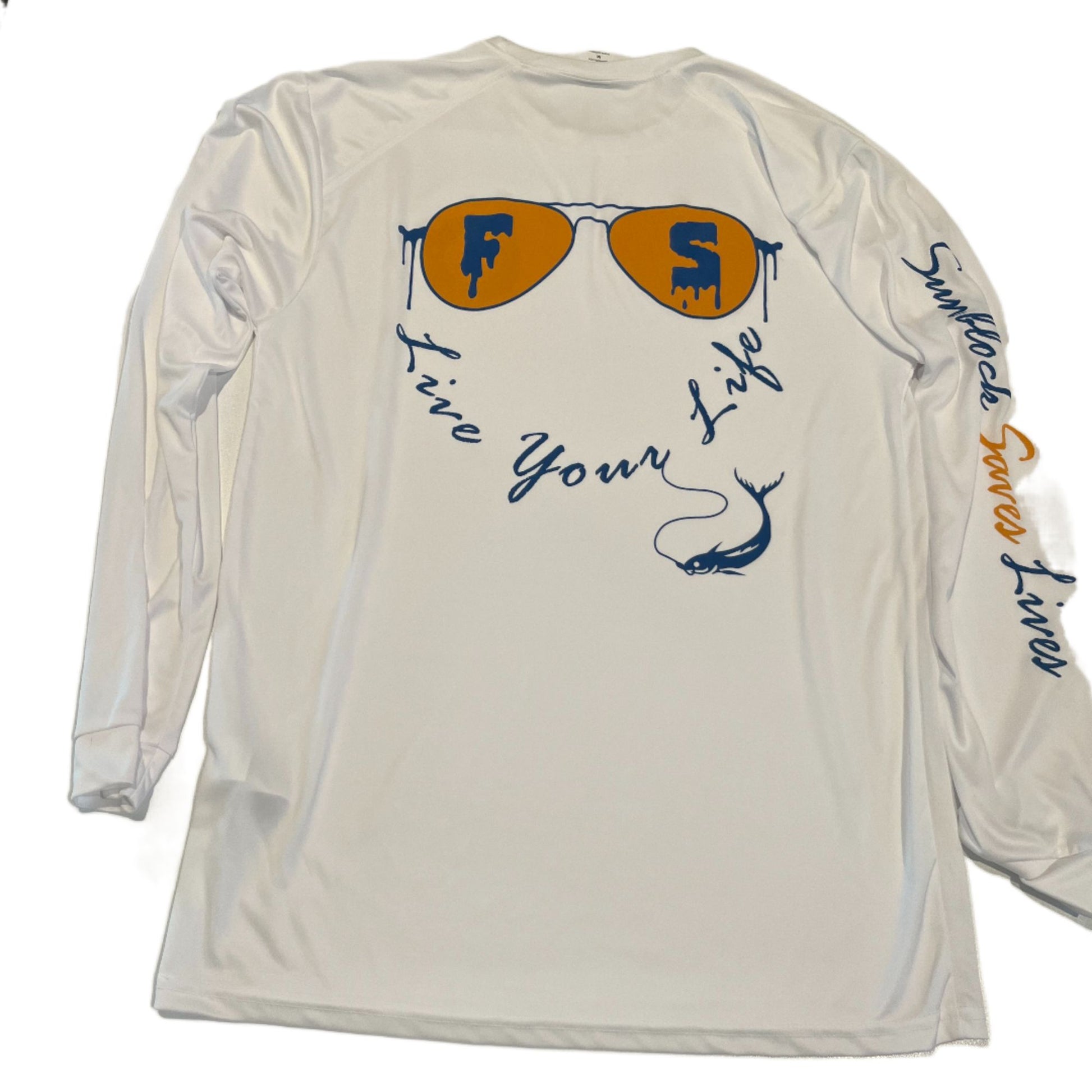 Live Your Life UPF 50+ Boat Style Tee
Regular price
Sale price
$50.00 USD
Unit price
per
Sale
Sold out
Share
View full details